Pharmacology is one of the subjects in the First year of MBBS. It deals with the rational and scientific basis of therapeutics. KD Tripathi is one of the books most widely considered in Pharmacology. Below are the links are given to KD Tripathi PDF format for Pharmacology.
Features of KD Tripathi Pharmacology
The free ebook has 14 sections and these are listed as below:
General Pharmacology Principles
Drugs Acting on Autonomic Nervous System
Autacoids and Related Drugs
Respiratory System Drugs
Hormones and Related Drugs
Drugs Acting on Peripheral (Somatic) Nervous System
Drugs Acting on Central Nervous System
Cardiovascular Drugs
Drugs Acting on Kidney
Drugs Affecting Blood and Blood Formation
Gastrointestinal Drugs
Antimicrobial Drugs
Chemotherapy of Neoplastic Diseases
Miscellaneous Drugs
Overview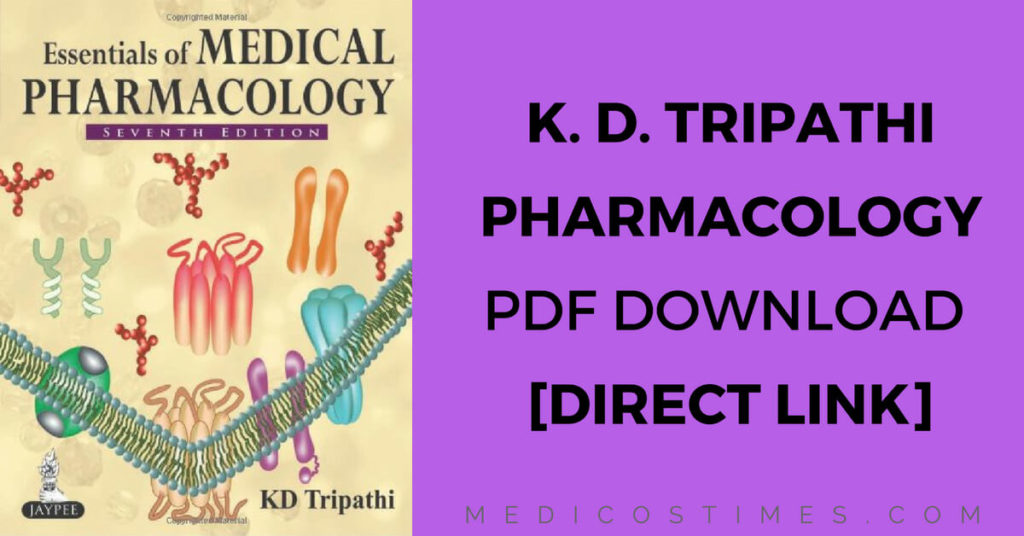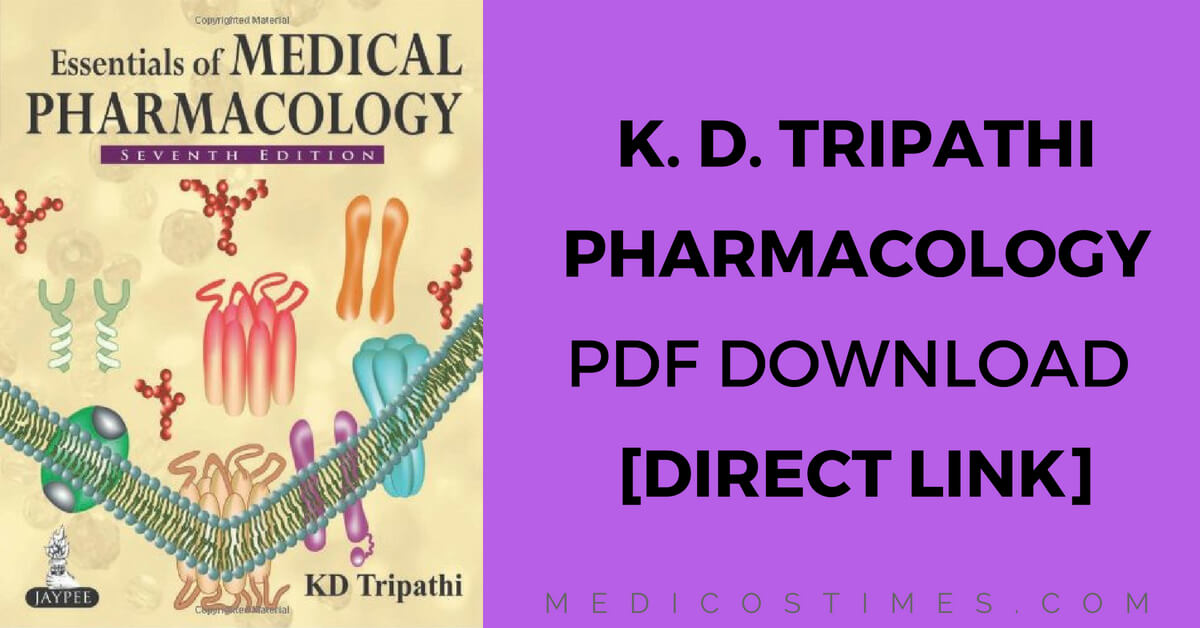 With some weird diagrams, KD Tripathi still manages to explain the mechanism of drugs action with flowcharts and images. The book has over 955 pages with 69 chapters in the book including an index and list of abbreviations.The four appendixes are:
Appendix 1: List of Essential Medicines
Appendix 2: Prescribing in Pregnancy
Appendix 3: Drugs in Breastfeeding
Appendix 4: Drugs and Fixed-Dose Combinations Banned in India
Suggestions to those studying physiology in Second-year MBBS are as follows:
Try to read this article- How to study Pharmacology in Second Year MBBS.
Most of the pharmacology is mugging up, you will end up making a number of mnemonics for them. But do not miss important topics, including the drugs for cardiology, antibiotics, etc.
Do not miss Emergency medicine drugs.
KD Tripathi Pharmacology PDF Free Download
Below are four links, you can either choose to read the KD Tripathy book or you can download it in pdf format. If the links are not working, please let us know in the comments section. We will readily update them asap. If you are unable to locate the links, please refresh the page.
'KD Tripathi Pharmacology 8th edition' free download coming soon.