The Ananthanarayan and Paniker's Textbook of Microbiology is a book used by Medical students during their second year of MBBS. This is the seventh edition of the book, you can find 8th or 9th here also. The links to Ananthanarayan and Paniker's Textbook of Microbiology PDF Format have been provided for free download below.
To be genuine, Microbiology is one of the subjects where students easily lose interest and focus eventually. The text looks similar to every 3-4 pages after, and you end up mugging most of the things. But there are some topics you should never mug up, if you are unaware of them, just ask your seniors. Or we can point them in comments if you seek them.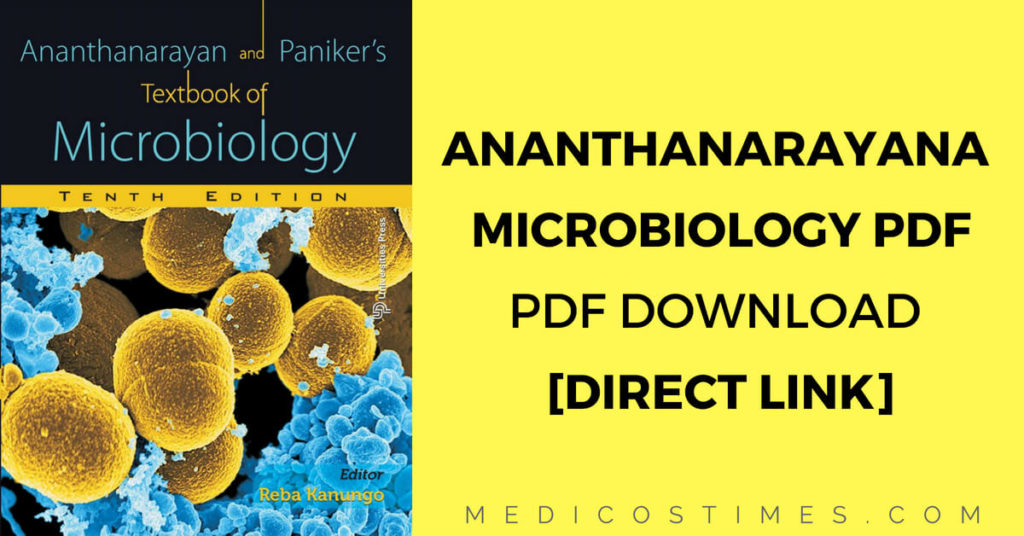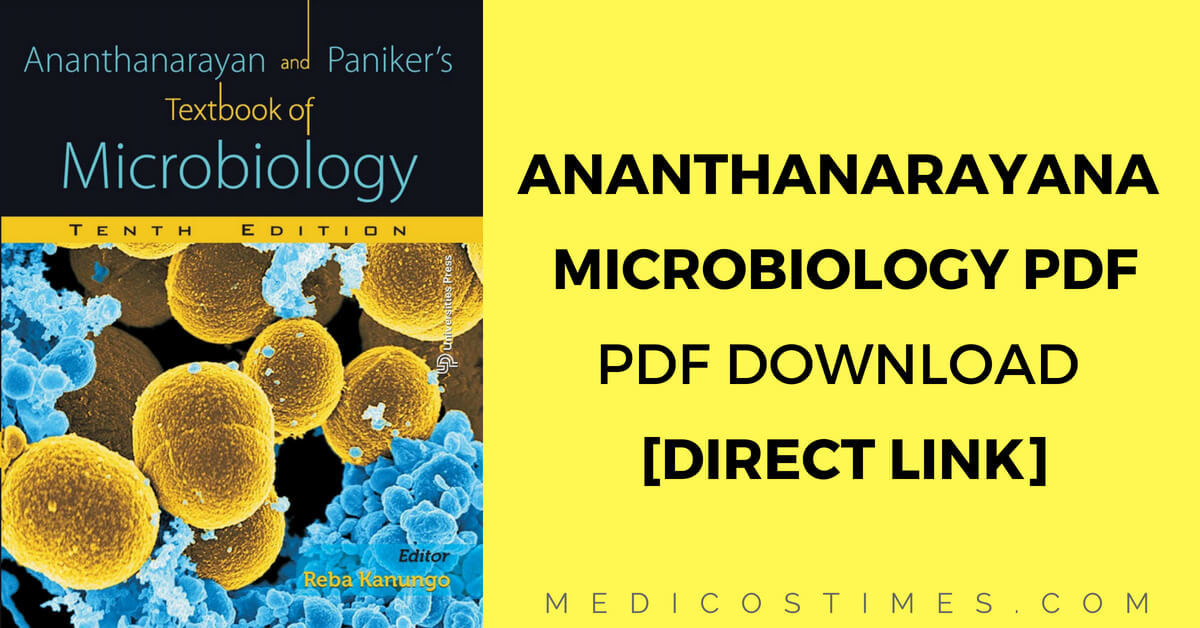 Contents of Ananthanarayan and Paniker's Textbook of Microbiology PDF
The book has over 672 pages which include the 5 units, expanding the microbiology in a systematic manner. The seventh edition of Ananthanarayan has been released four years after their sixth edition, in the memory of Dr. R Ananthnaryana by Dr. Ck Jayaram Paniker. The book is one of the standard books used in medical colleges and universities for their second-year microbiology curriculum. There are 68 chapters in total in the book, some of which are:
Morphology and Physiology of Bacteria
Culture Media
Bacterial Taxonomy
Infection
Immunity
Antigens
Complement system
Hypersensitivity
Staphylococcus
Streptococcus
Mycobacterium I: Tuberculosis
General Properties of Viruses
Herpes Viruses
Arbo Viruses
Rhabdo Viruses
Medical Mycology
Authors:
Late Dr. R Ananthanarayan
Dr. CK Jayaram Paniker
How to Study Ananthanarayan and Paniker's Textbook of Microbiology
The Ananthanarayan and Paniker's textbook for Microbiology gives insights to the subject of the second year and shortens the text to a more precise image. The content you learn in microbiology is often related with pathology & Medicine and is very useful, just in case you ignore it, you will definitely wind up finding your microbiology book in some phase of your medical career.
Suggestions for those who are looking forward to establishing an understanding in Microbiology are as follows:
Read up everything, even if you are not in a mood to mug up. It will clear out some concepts and some things are bound to stay in your long-term memory.
Try to co-relate the diseases with other subjects as you see them with the diagrams in the book. With more related content, you will explore things easily.
Make up a habit of co-relating everything and you will find the book is almost everything you already know.
Attend practicals, they are always helpful, right?
If you need help, the following are some posts that can greatly help you understand clinical medicine. They have been made short but explained to the level of a medical student.
Download
Ananthanarayan & Paniker's Microbiology PDF
You can download the Ananthanarayan and Paniker's Textbook of Microbiology PDF by the link given below. If the link is not working, do let us know using the comments section, we will readily update it. Here is the Ananthanarayan Microbiology PDF Google Drive link for faster downloads.
Ananthnarayan microbiology 9th edition PDF, Ananthnarayan microbiology 10th edition PDF is Coming Soon!